A studio designed Morpho Peleides & Amathonte Butterfly Wallpaper in flock Silk finish with a pearl ink layer
Author: Distil Ennui | Post Date: 05-04-2020
I recently designed and printed this morpho butterfly wallpaper, the colour on the test rolls was promising enough but would be further enhanced at the next stage by adding an extra pearl ink print layer masked perfectly to the butterfly outlines and using UltraChome™ inks, finishing off in silk velvet flock making for an incredible finish with a deep sense of touch.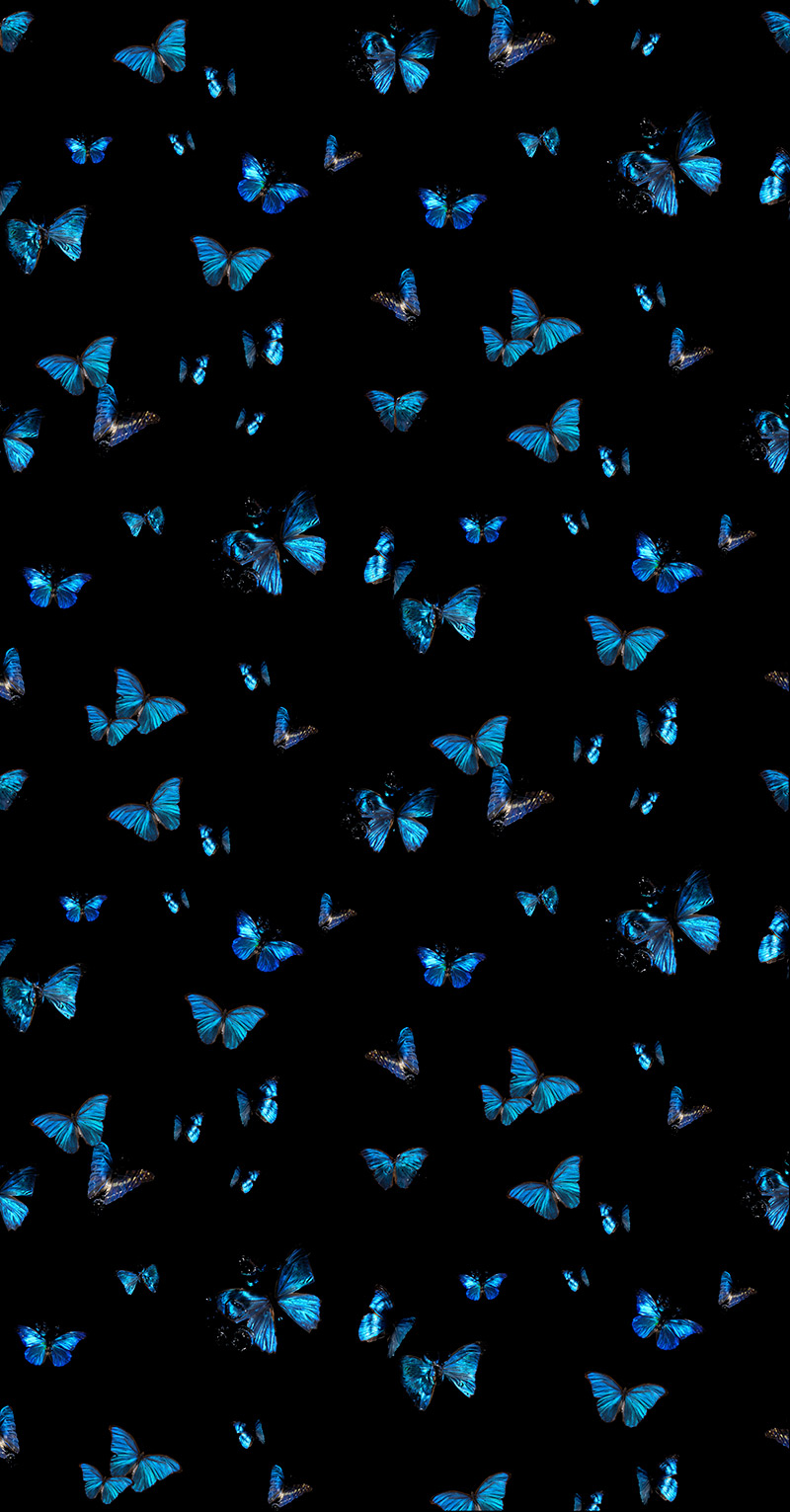 These original underwater photographic plates were created by utilising waters refractive quality to intensify the natural colours of these incredible rare butterfly specimens, all of which I hand reared myself in the studio on projects that took me over a decade to complete. The design is made up from 'Swarm' (2008 - 2011) and 'Transparency of a dream' (2013 - 2016) photographic series. You can check for available works from these collections now at the Distil Ennui Store™.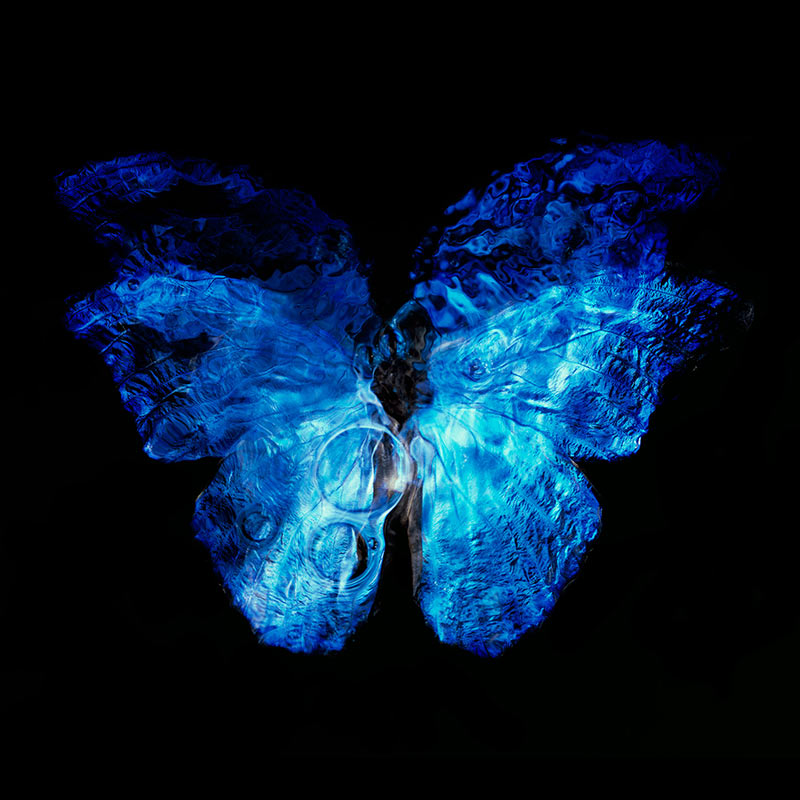 'Plate 0813-021' from the series 'Transparency of a dream' dated 2014
>>> Thank you for reading, please lets stay connected.
>>> discover more about projects & exhibitions here on the journal.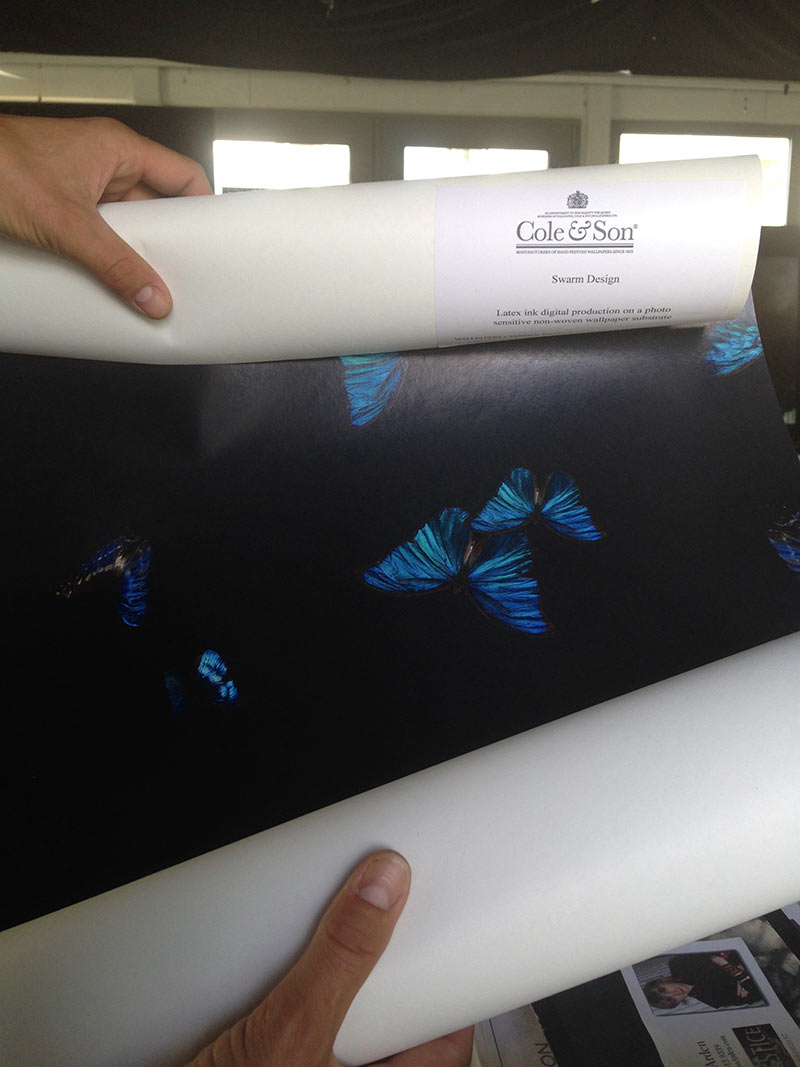 The digital test print wallpaper rolls were produced with Cole & Son, London; operating since 1875, by appointment to Her Majesty The Queen.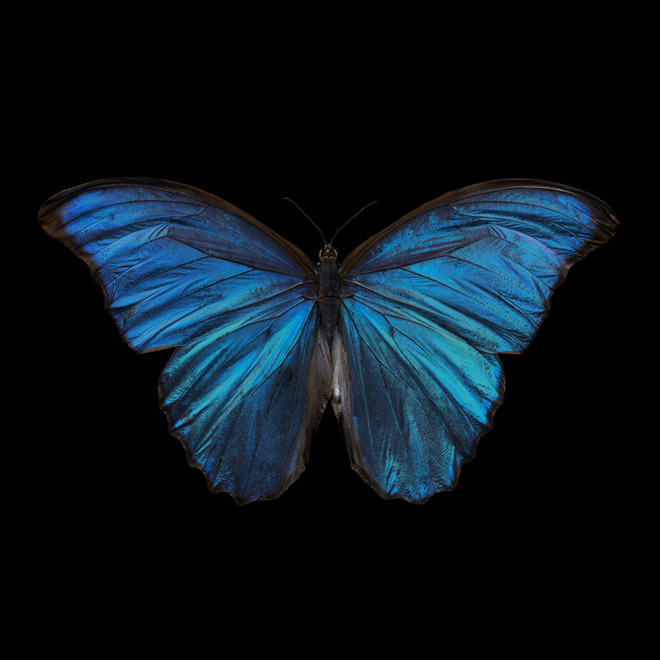 'Morpho Peleides 0220' from the 2008-2012 '
Swarm
' Series.