artist experimentation perfects the removal of chlorophyl from flowers in the studio
Author: Distil Ennui | Post Date: 11-01-2022
Back in 2011 I started experimenting with a complex procedure that replaces the pigment or chlorophyl in the petals of flowers with highly purified water over a period of several days, leaving only the skeletal fibre and plant structure visible. Remarkably, the plants are able to continue to live and grow throughout the process, so long as you keep the water highly filtered to remove any possible rot that forms at the flowers base after being submerged for a few days.
These beautifully detailed and painterly photographic works are captured underwater and are presented 'as shot' without the use of either traditional or digital post-production.
From the outset, I wanted to take this instantly recognisable subject and re-present it in an entirely new and significant way. Originality of process is paramount, even with something as common place as a rose. More from the "Glass" series release here.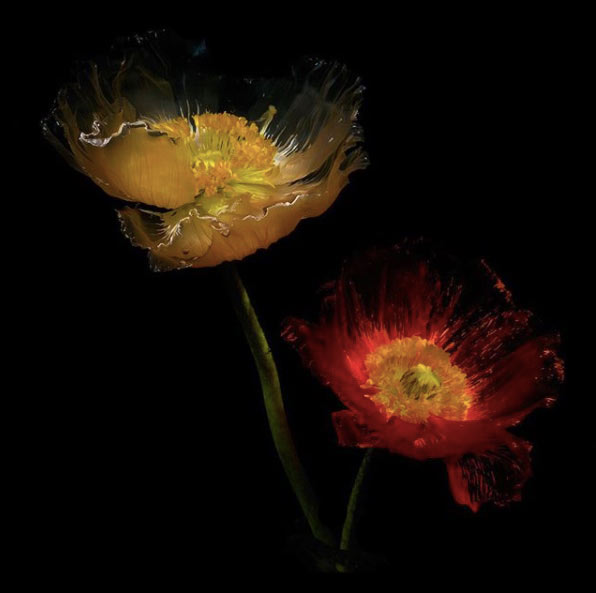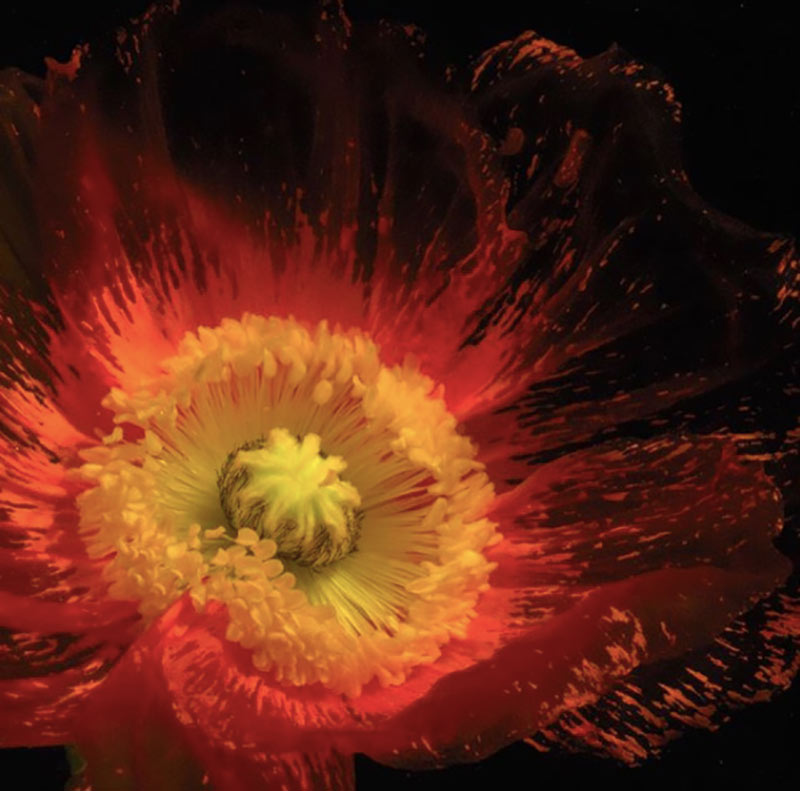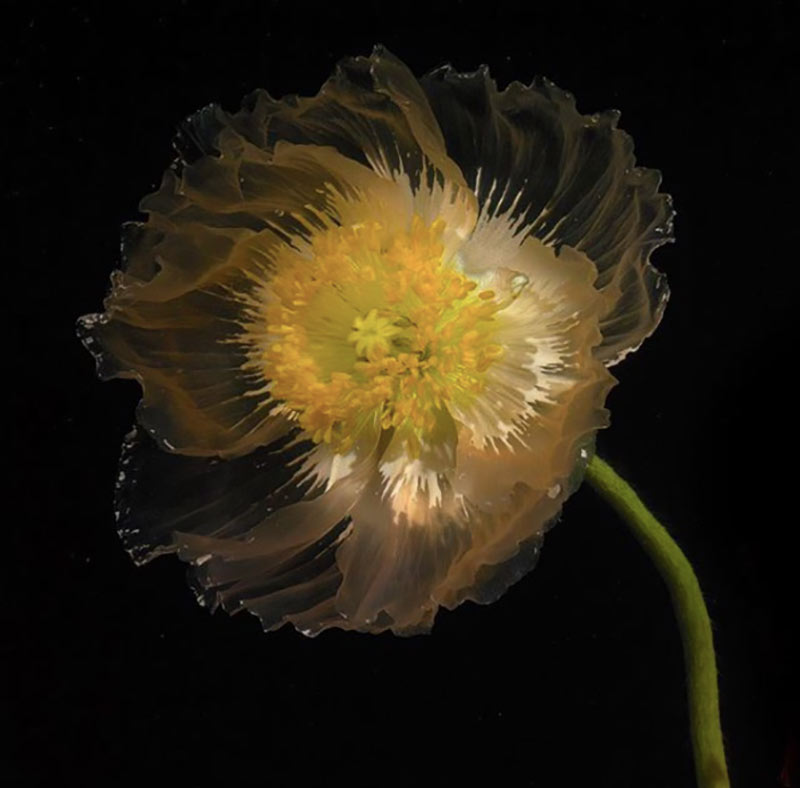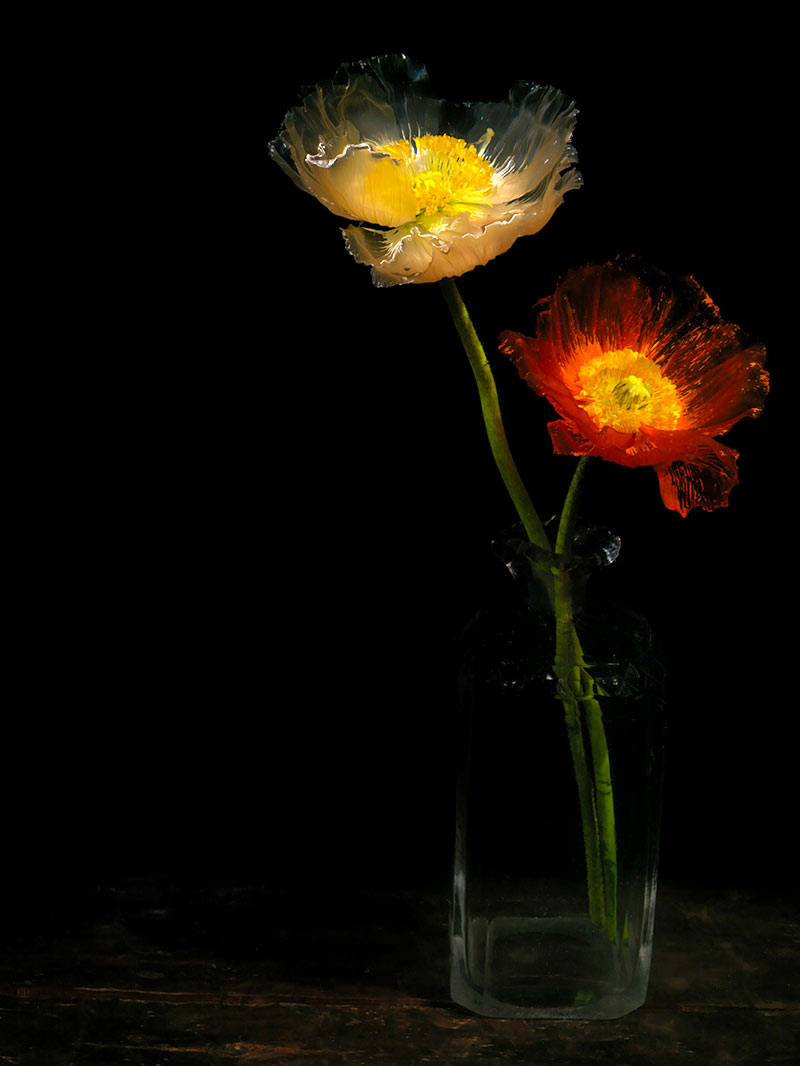 'Awaiting Hypnos'
dated 2013
chromogenic print 60 x 80 cms on paper size 64 x 84 white borders.
edition of 20.

now that you are here, please lets stay connected...
Join the mailing list.. Register
Telegram Channel.. DistilEnnui
Instagram.. AJHamilton.Artist
Twitter.. DistilEnnui