artist led Dark Vat Siberian Artist Residency announces its open call and exhibition press release
Author: Distil Ennui | Post Date: 06-05-2019
Dark Vat, Alexander James Hamilton's artist residency in Krasnoyarsk opens an exhibition of Siberian artists on May 13.
In a 7 week residency, 12 artists under the guidence of Alexander James Hamilton, they turned an empty loft space into powerful creative hub and the talk of the cities cultural world. This includes Alexander's signature tool, that of 'water'; with a large scale reflection pool installation that has become one of the themes of the project: a vast black water 80 square meters tank that all the artists have explored in some way with their work. The exhibition artworks presented are using all mediums from painting, photography, sculpture to installation and video-art.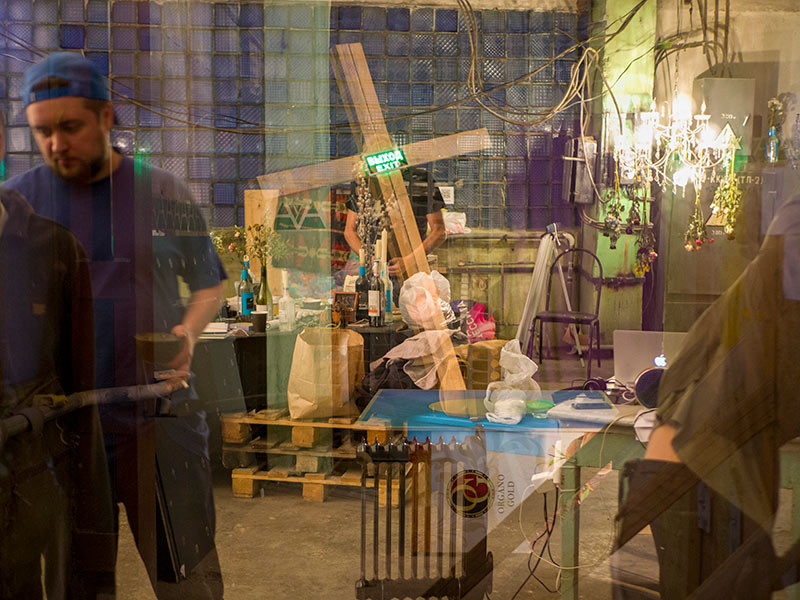 Vernissage day: May 13 from 16:00 to 20:00, entry by strict invitation
Accreditation of media RSVP

Exhibition: May 14-19 (TUE-SUN) from 12:00 to 20:00, free admission
Group exhibition tours by arrangement RSVP
Q&A with Alexander James Hamilton.
Q: How is Dark Vat? Success?
AJH: From the very start of this project we have many times heard disapproving words and whispers of 'it cannot be done here' including those who say that it is impossible to invent anything new and everything has been said before. Yet the 12 artists boldly step into the light to evolve their practice in fresh and assertive ways. Everyone will be surprised by the exceptional quality and scope of the work presented. So yes, to me 'Dark Vat' and the artist residency is a profound success.
As Edie Sedgwick said, having met Andy Warhol for the first time: "All this hype around you… I don't care... but what really inspires me is that everything you do is completely new. And, today that really is special'. I think having that energy in the studio is exciting and contagious.
Q: Why the exhibition is a "must go" event?
AJH: Just to see the "The Dark Vat" installation and it is already worth it. What is more — to see the works of 12 dedicated artists installed throughout a 600 square meter; beautifully presented show. Part of the residency is learning to apply museum standards wherever we can throughout to fulfil its knowledge sharing intention; to include archiving & cataloguing of works, shipping and storage, not to mention preparing and lighting the space. All made of what was immediately available to us. Who would not go see that?
Q: What is your message and the manifesto of the project? What do we celebrate?
AJH: My role in society is not limited by the structural confines of the art world, I engage with the broader public sphere through interventions within natural landscapes and civic spaces alike, arts education, policy-making, issues of sustainability and ecocide. The residency is a supportive, learning and development platform. Celebrating the powerful shared spirit of creation of the new. We have worked very hard to present Krasnoyarsk with something I promise they will never see the likes of again. Come visit us, admission is free.
Q: How to support the residents of the project?
AJH: After May,13th all the works are available for sale free of commission at the studio website. The conversation continues with all past resident artists, I am looking forward to collaborating further with them on future projects.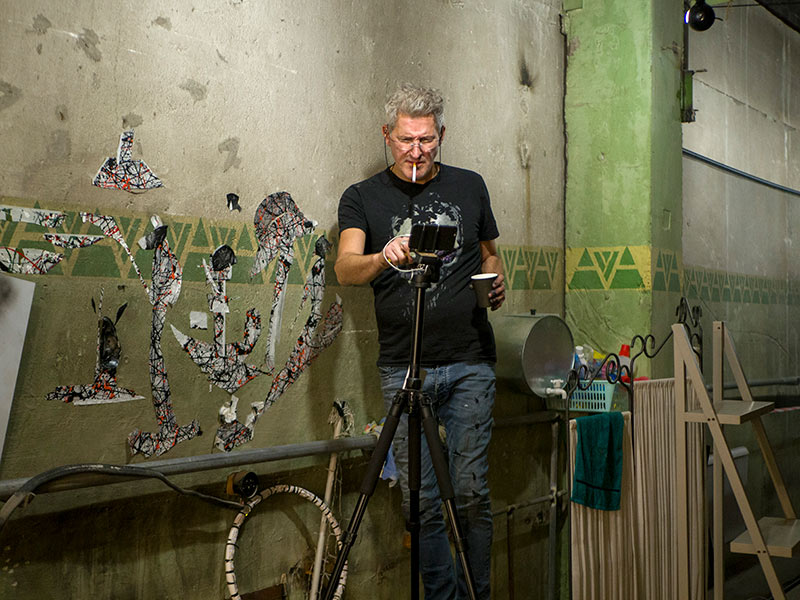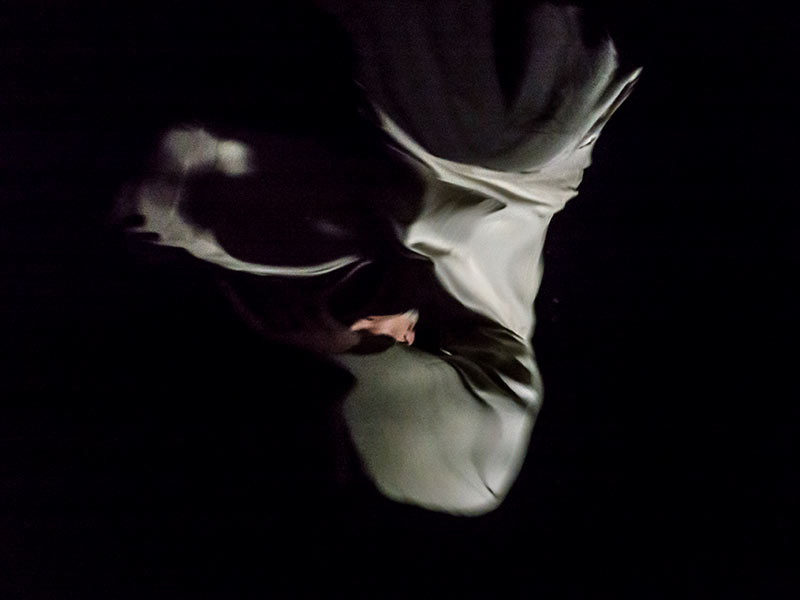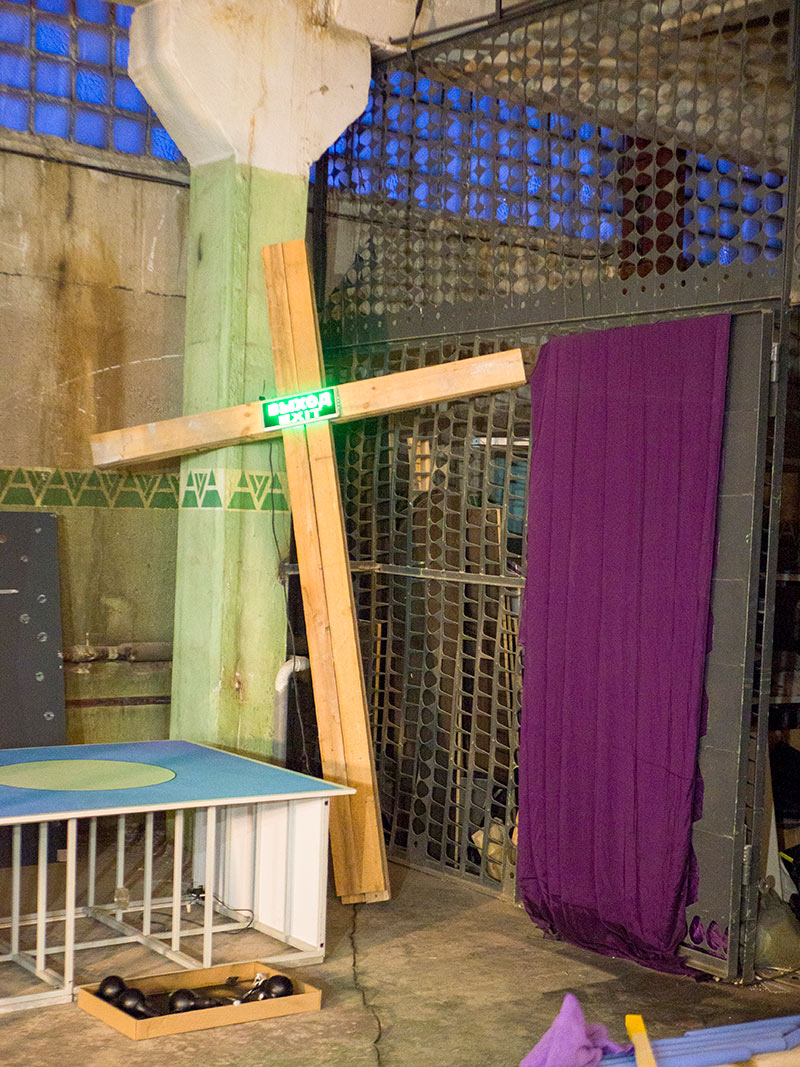 Find out more about the Distil Ennui Stydio Artist Residency Program