artist manifesto recalling the pre raphaelites figurative period with photography underwater works
Author: Distil Ennui | Post Date: 11-04-2020
Seven years after creating the series 'Rastvoyrennaya Rechal', I am going back to the original film plates to discover hidden jewels while recalling the past masters that inspired this series.
'the world remembers the beauty it used to know' AJH 2013.
While bunkered underground in Moscow, I recall creating this series in the most trying of conditions during winter. Figurative works have always been my nemesis because of their complexity and absolute 'immediacy' of the moment for me is difficult to plan for, as everything becomes so improvisational on set. I remember with a shudder the maddening conviction needed to see this project through. Everyone around me was aghast with disbelief that I would even attempt such a thing. Living and working conditions aside I was able to visualise these works on the wall months before their creation, I just had to approach it step by step.
This conviction in me is well founded in the belief that most of the photography we are surrounded by today is usually just looked at, and seldom looked into. Look at the things around you, the immediate world around you. If you are alive, it will mean something to you, and if you care enough about photography and know how to use it, you will want to represent that meaning through your eyes. If you let other people's vision get between the world and your own, you will achieve that extremely common and worthless thing, a pictorial photograph.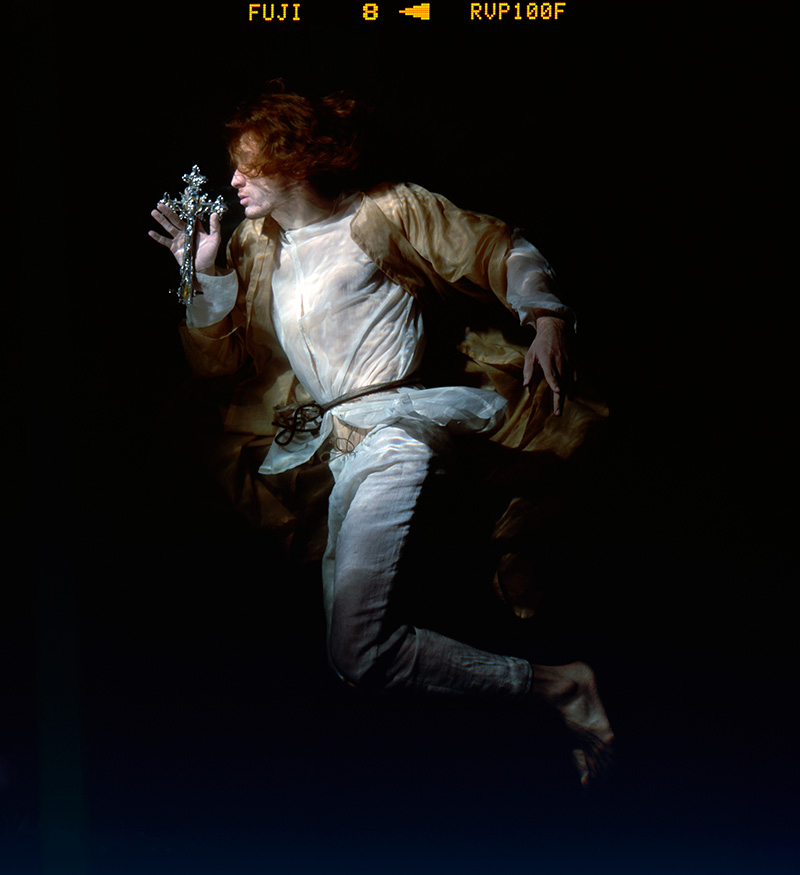 Alexander James Hamilton
'Heraclius I', dated 2013.
Unique C-Type print 25 x 29 cms
Framed in an 18th Century Baroque Russian Icon frame
overall size 67w x 71h x 15d - SOLD
+ II artist proofs (each a differing size and execution).
View available works on the Distil Ennui Studio Store.

You can explore more about this collection here on the journal

please do register for a bi-annual studio update and lets stay connected.