Cai Guo-Qiang sky ladder film reaches for the stars developing from his earlier gunpowder drawing series
Author: Distil Ennui | Post Date: 11-04-2012
I was fortunate enough to see Cai Guo-Qiang's stunning exhibition at the New York Guggenheim a few years ago. This was the first contact I had with his work and process. The scale and depth of his work is just thrilling to me so I decided to bring this short Art.sy film to your attention. It focusses on the artist's large-scale gunpowder drawings made by a series of sketches, which are then cut into stencils. Afterwards, gunpowder is applied and the piece is ignited. The moment of explosion is the fantastic conclusion to millions of years of minerals evolving; this meeting of past and present is a key aspect of Cai's work.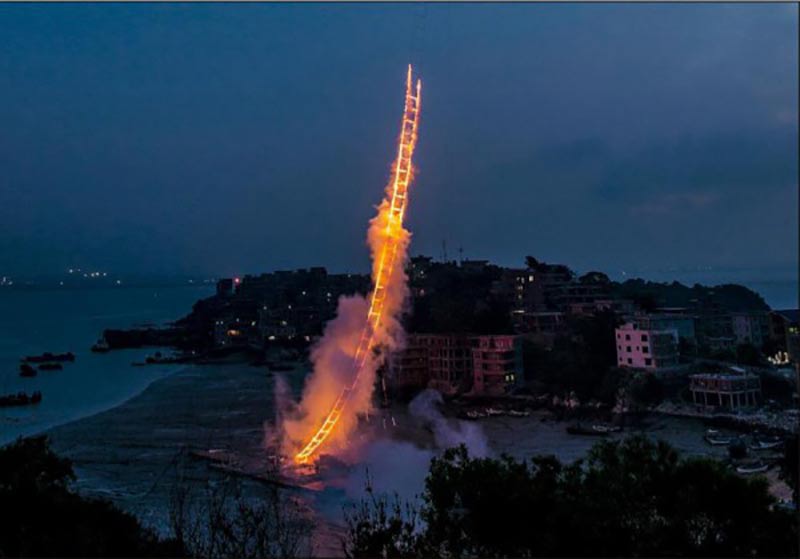 >>> Thank you for reading, please lets stay connected.
>>> discover more about my work here on the journal.