Copyright of Underwater Rose Collection, a new series of collectable prints by still life photography artist
Author: Distil Ennui | Post Date: 06-01-2021
The red rose, a symbol of unrelenting love is juxtaposed here against a deep dark void. These branded motifs are not created as an homage, but instead a social commentary. We ourselves seem to be drowning in a society that is dominated by a reverence towards the new religion of media, flocking to the church of brand and celebrity.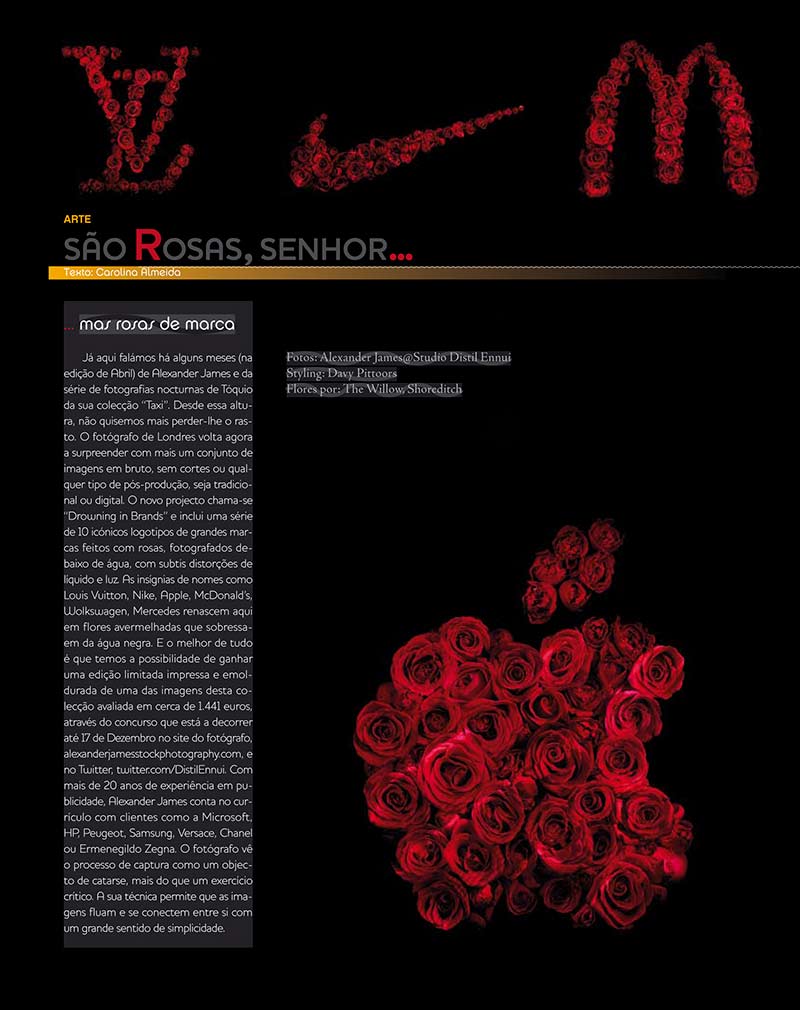 It should be noted that this magazine is no longer in operation since this was published in 2013 without our permission and without propper accreditation. We contacted the editor at the time and he seemed rather bemused that I should worry about such a thing as the magazine 'looked very pretty' in his words. Comical really, but very damaging to any creative that they should have their work published unpaid and without correct accreditation. Farewell DIF Magazine, Italy. R.I.P we shall not miss you...
YOU CAN SEE MORE INSTANCES OF COPYRIGHT BREACH WITH MY WORK HERE
>>> Thank you for reading, please lets stay connected.
>>> discover more about projects & exhibitions here on the journal.