Framing photographic works
Author: Distil Ennui | Post Date: 04-10-2020
In a bid to reduce my working carbon footprint, the studio is now fully equipped to hand build frames from felled wood direct to the exhibition walls with no outsourcing necessary. For me this is an important and final step in studio fabrication independence as I am now located on a remote mountain deep in the hills of Alcarria. Obtaining materials through a delivery supply chain is time consuming and costly both fiscally and in carbon footprint. This final move in studio materials sourcing and fabrication means that everything from the back of an analogue camera, film processing, darkroom printing to final mounting and framing is now all catered for in the one studio space.
Continuing my ambassadorship of the 3R Strategy, reduce, re-use & recycle I feel a deep sense of pride with this last step in ensuring production standards in what is a lifelong self isolation and monastic studio practice.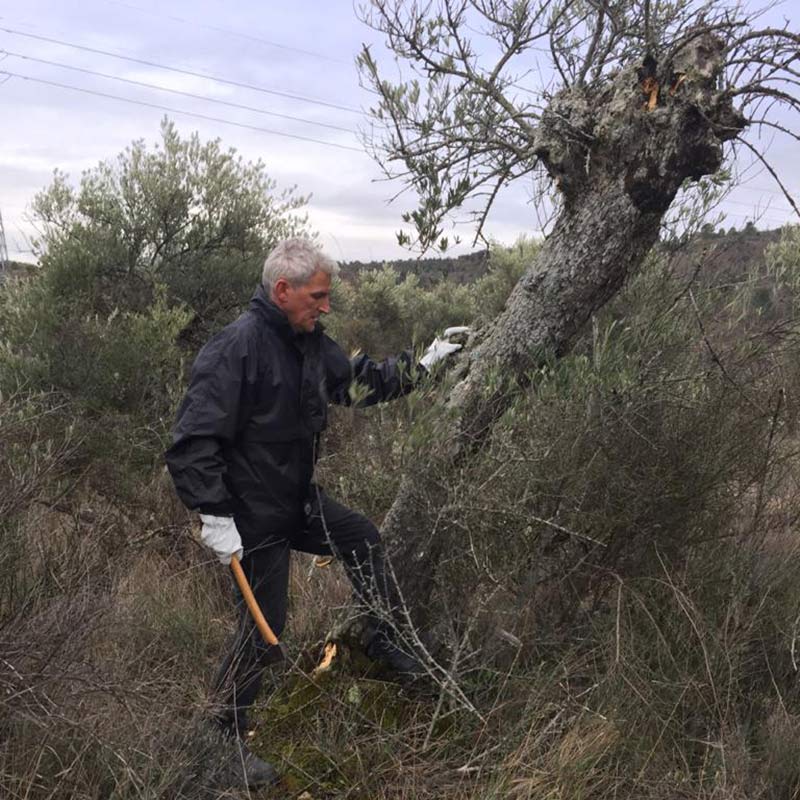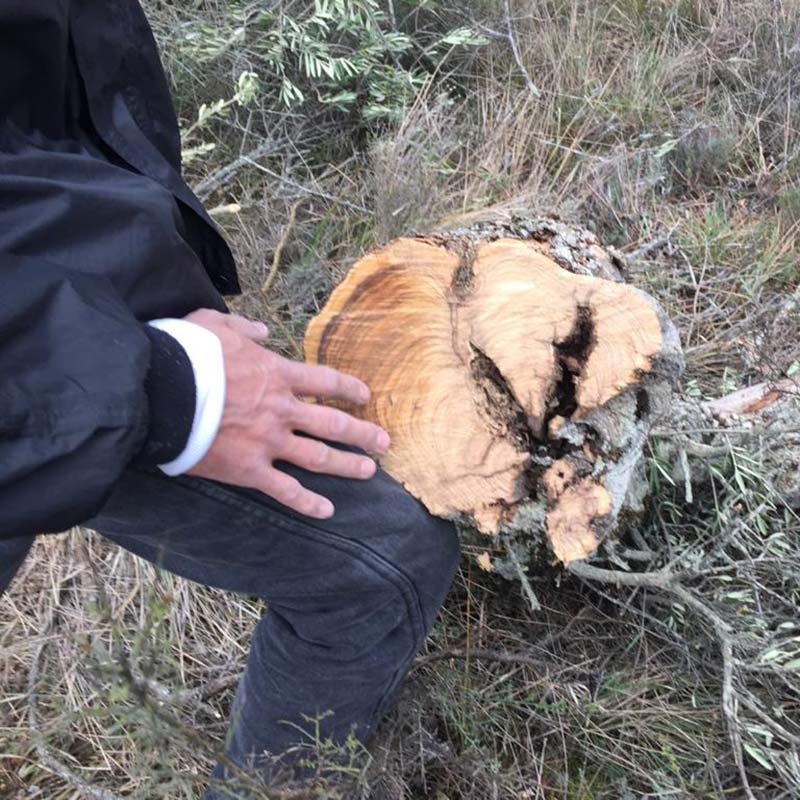 - here you can see me hand felling an old olive tree..
Ask for more information on the availability of a unique print - info (at) Distil Ennui . com
or register for the bi-annual studio update email and stay in touch.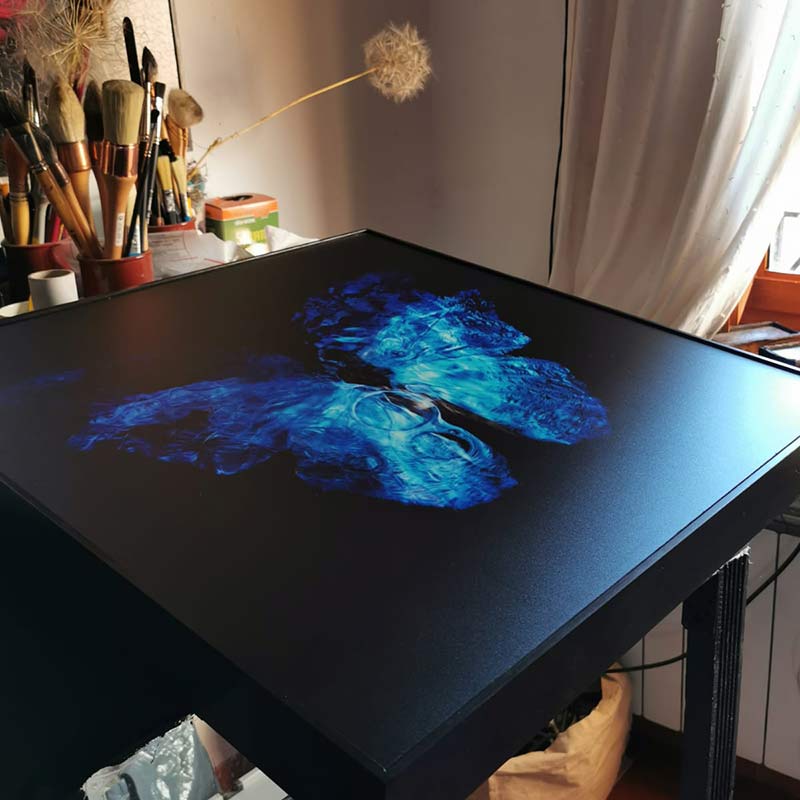 - here a finished unique studio proof 60x60 cms 'snug' framed from the series 'transparency of a dream', plate no 0813-021