Overlaying positive and negative film plates in the darkroom extending the analogue camera process
Author: Distil Ennui | Post Date: 22-10-2020
this is for me this was an interesting process to explore, posing the very real question....
Is it post production or not?
Here we have original eight by ten inch film plates from differing film stock namely colour negative, colour slide (positive) film and even black & white negative plates. all shot 'in camera' and hand processed in the studio, but in placing them through the darkroom in either a random or pre-determined way has produced wildly varying results. Yet I still find my self unable to answer the question, is this post production?
Arts Critic Paul Carey-Kent states ' The result is an acceptance of the contingent in sequence of semi-controlled accidents, much as occurs in process based abstract painting like Richter's, and with the characteristic attraction of being able to trace or at least speculate on what events have caused the particular outcome. ' January 2107
below is the original scene on set in the studio, you can see an arrangement of flowers underwater with the Sinar 8 by 10 camera held above.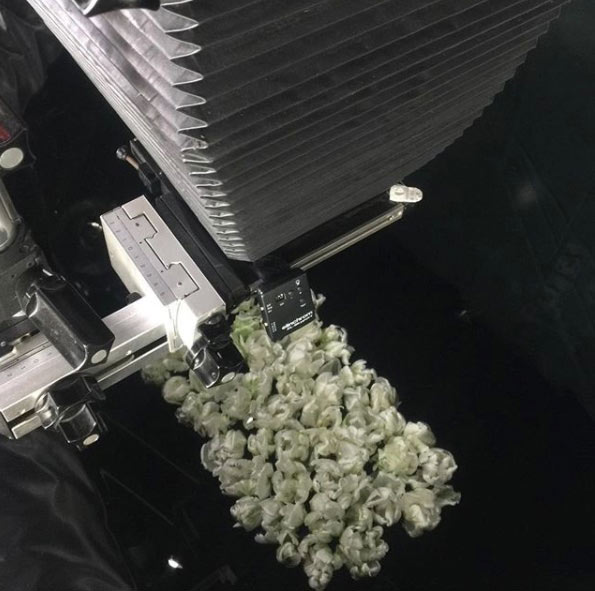 here is the film processor at work, running through a batch of E6 in this image.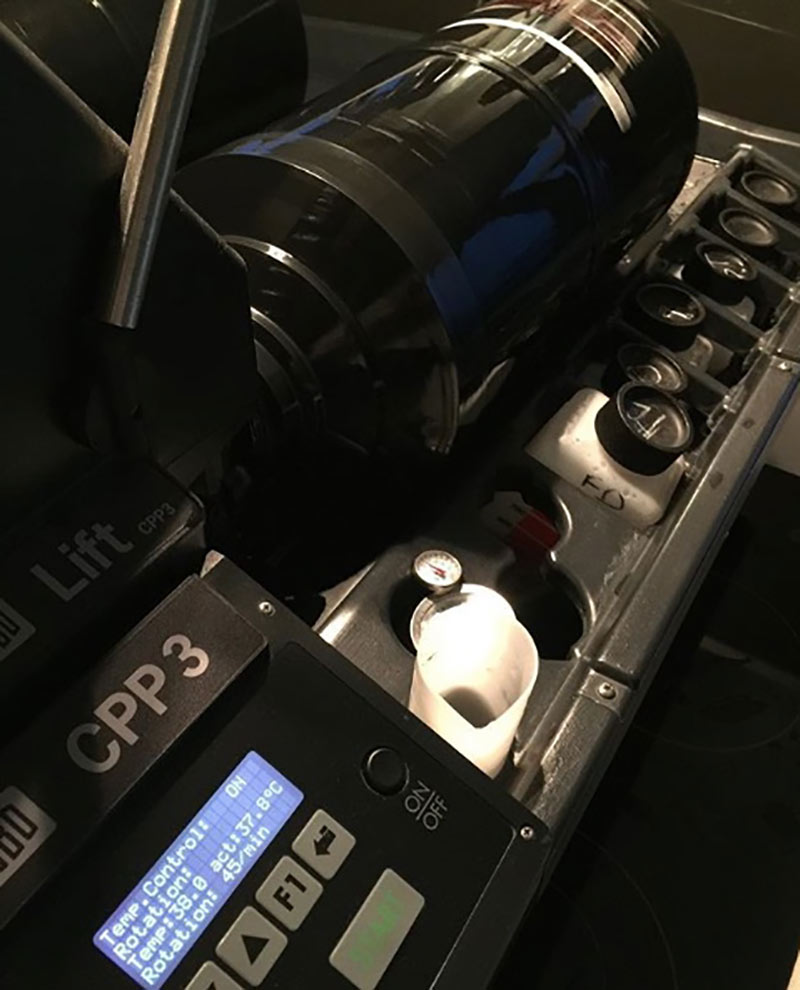 a set of original colour transparency plates on the light box from this exact scene.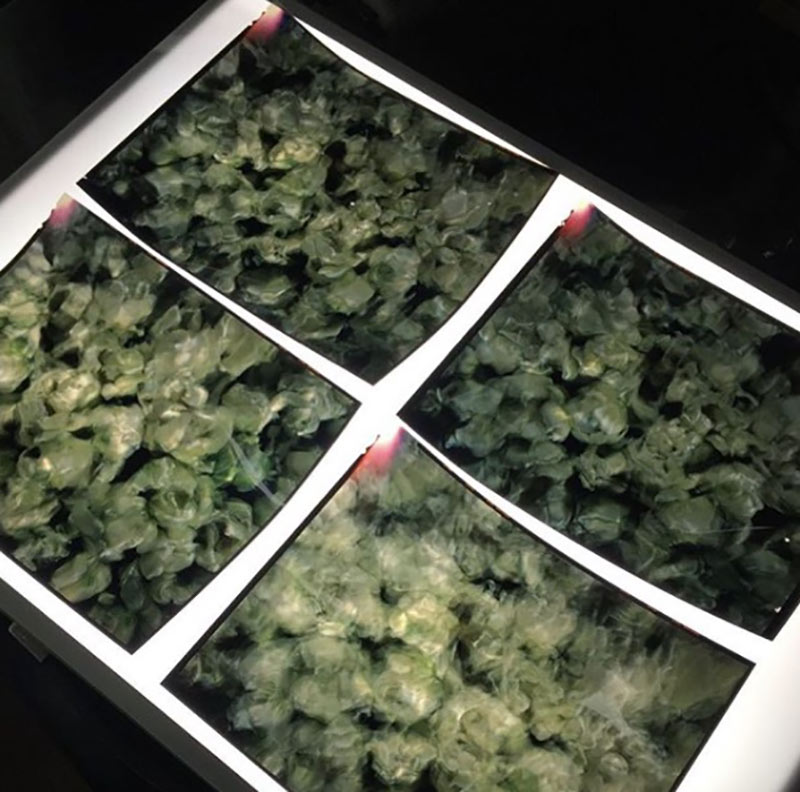 one of the final plates.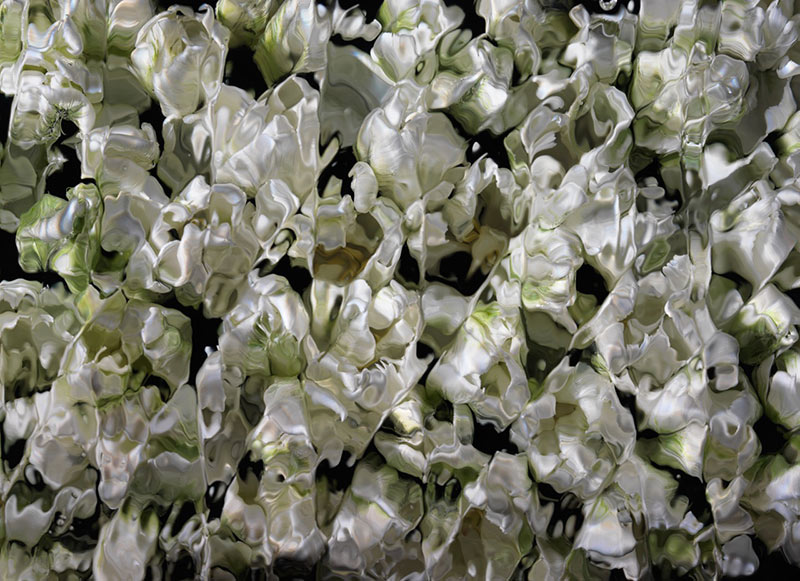 and here is what can happen when you scan it with a colour negative or B&W film plate overlaid, creating surreal colour and distortions.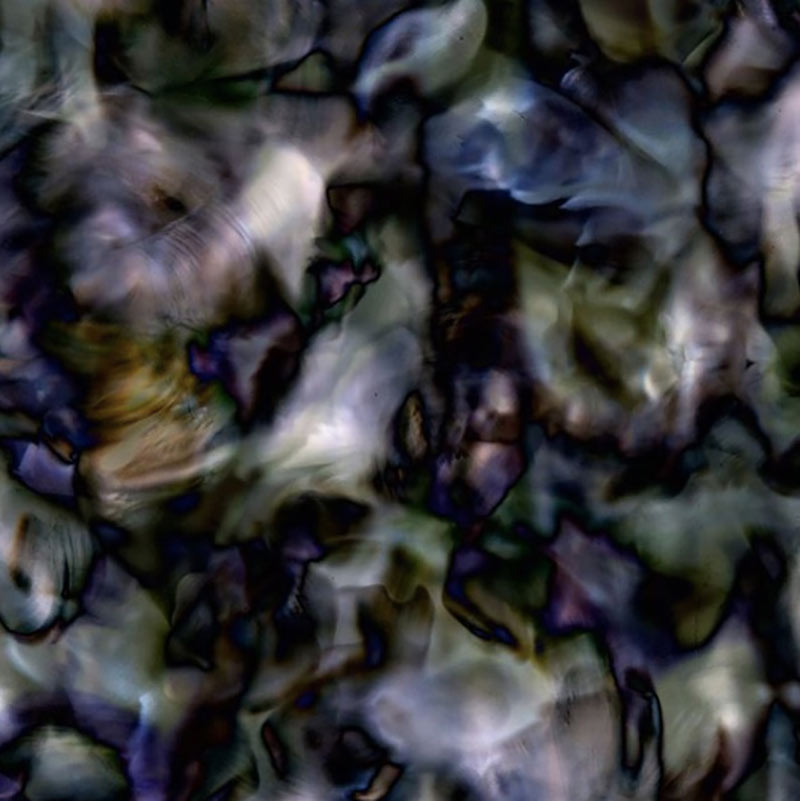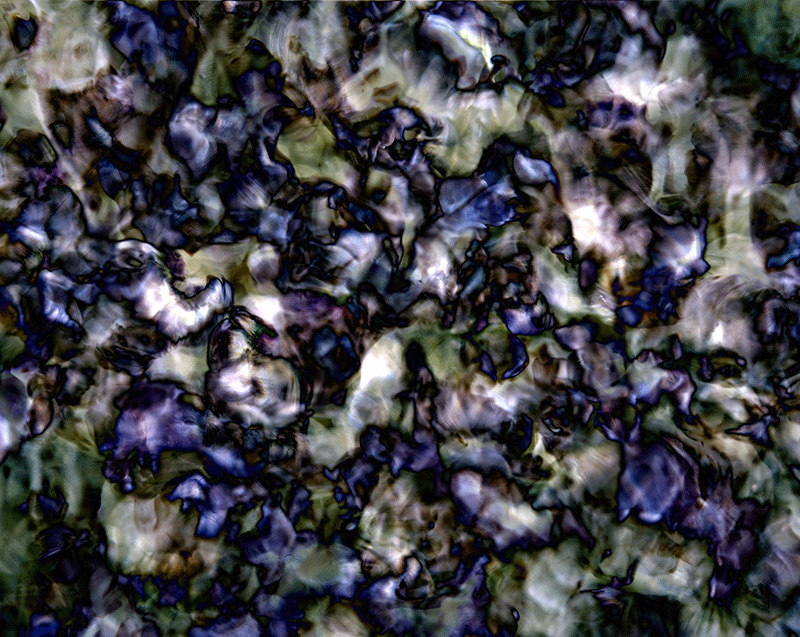 you can view the exhibition from this series
'All icons are false' with introductory text by Paul Carey-Kent
below is a piece framed in walnut. unique chromogenic print sized at 160 x 140cms.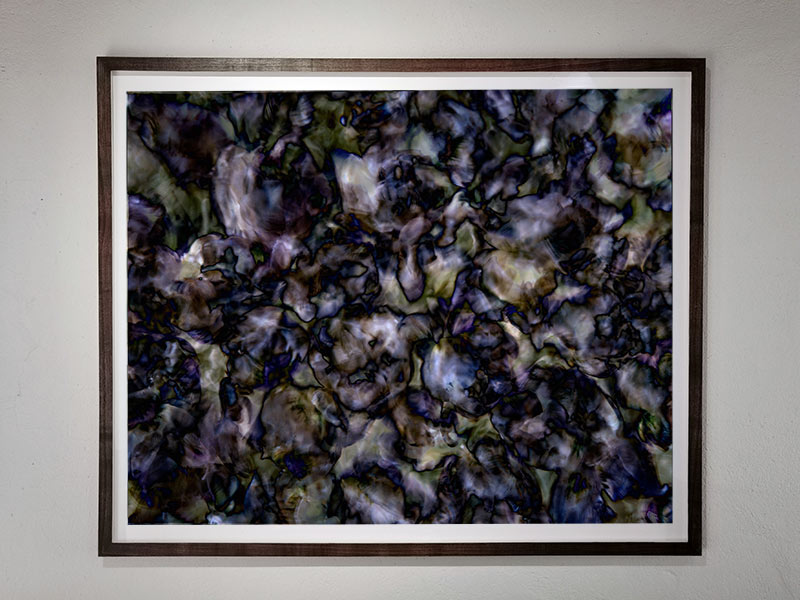 >>> Thank you for reading, please lets stay connected.
>>> discover more about projects & exhibitions here on the journal.