sculpture of classic Coke titled Drink Less from 1000 cans of recycled aluminium sent to Cristiano Ronaldo
Author: Distil Ennui | Post Date: 21-06-2021
As Portugal forward Cristiano Ronaldo creates a stir worldwide when he removed two bottles of Coca-Cola during a recent press conference after his side thrashed Hungary by 3-0 in Euro 2020. Removing the Coca-Cola bottles, he asked everyone to drink water rather than consuming the soft drink. I have long advocated the problems related with the drinks industry giant such as a when I recreated their logo from thousands of flower petals as a momento mori back in 2018. Again in 2020 I began drafting a 3d model of the classic coke bottle into a new brand 'Drink Less'. Now the first castings are made I have organised to send one directly to Cristiano Ronaldo in order to applaud and support his removal of these bottles from his television appearance, signalling to the youth of today that you should not believe in the clever advertising specifcaly targeting them in the world today.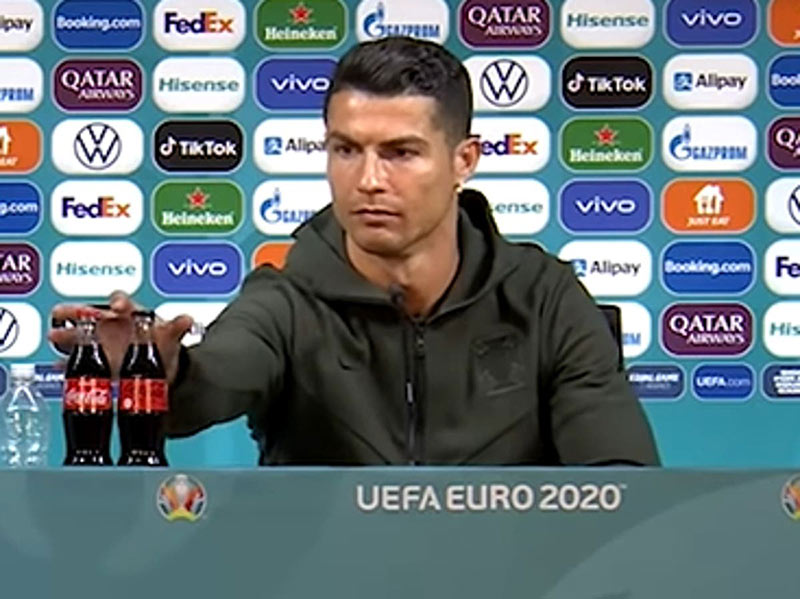 I believe now is the time for the civil rights movement of our generation to begin, to move beyond the falsity of corporate icons to propose the need for a spiritual renaissance with nature. To hold to account the 100 companies that are causing 71% of global pollution for profit. Current corporate PR strategies are to get us to green our own lifestyles while they remain exactly the same, we need to hold to account what they are doing and cleverly guilt spinning us alone into change.
You can view the finished yet unpolished artwork below, we will experiment with red enamel paint to emboss the lettering as a final touch.
With the very first pieces being cast, each is made from 1000 aluminium coke cans brought here to the Maldives and sold with no regard for responsible recycling. I have therefore been trying to create a satisfying 'end of life' for these waste materials with a meaningful message for the youth of tomorrow to consider before they make further unconsidered purchases.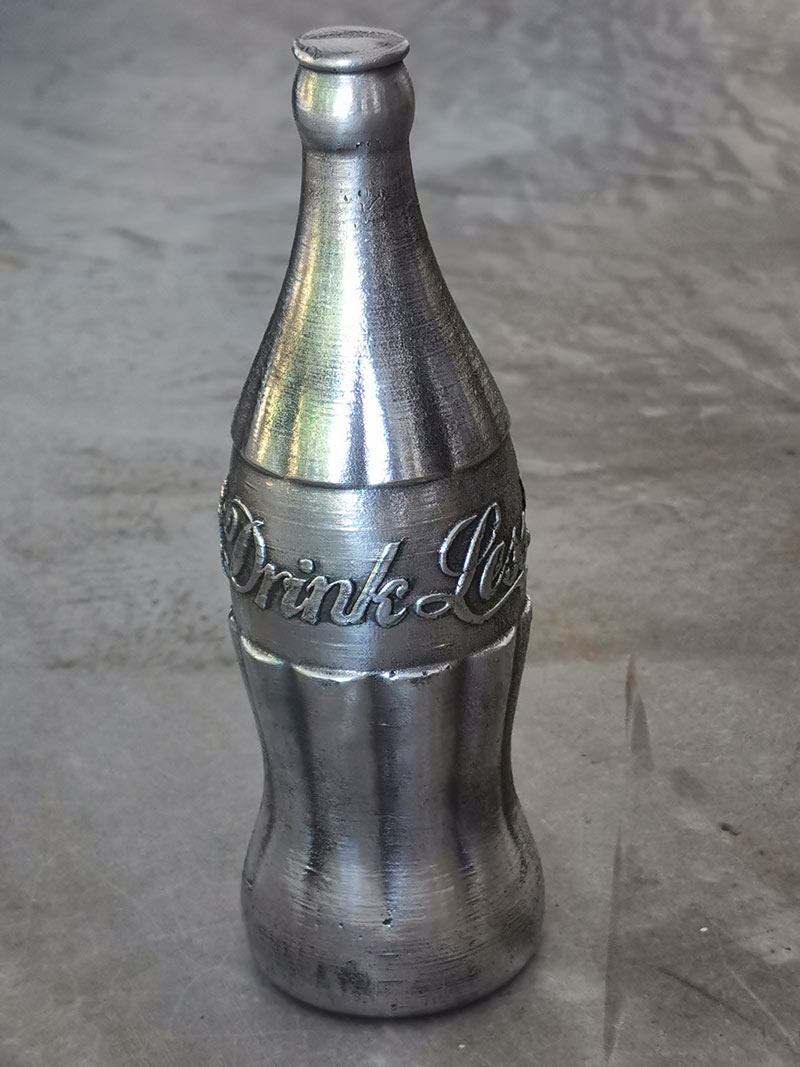 Register and lets stay connected.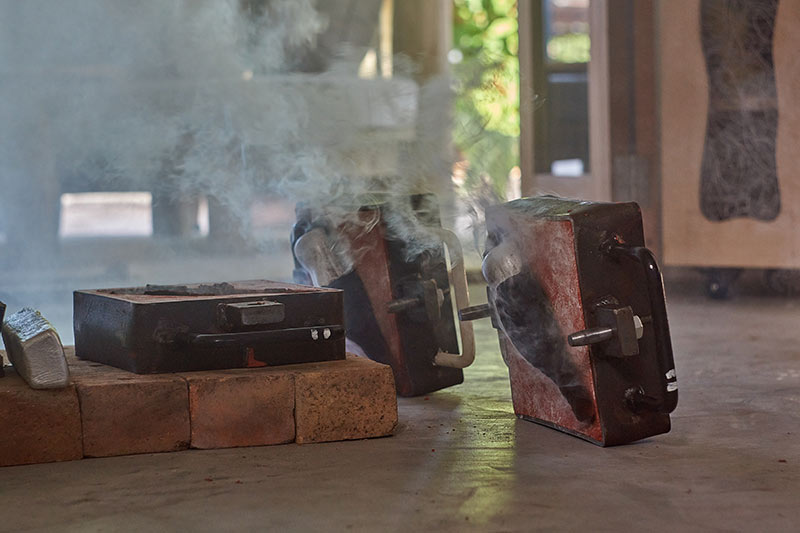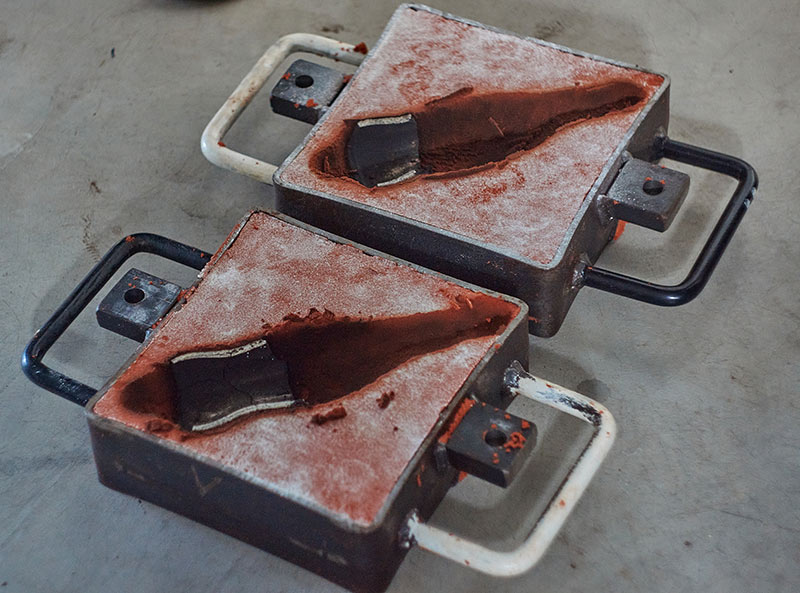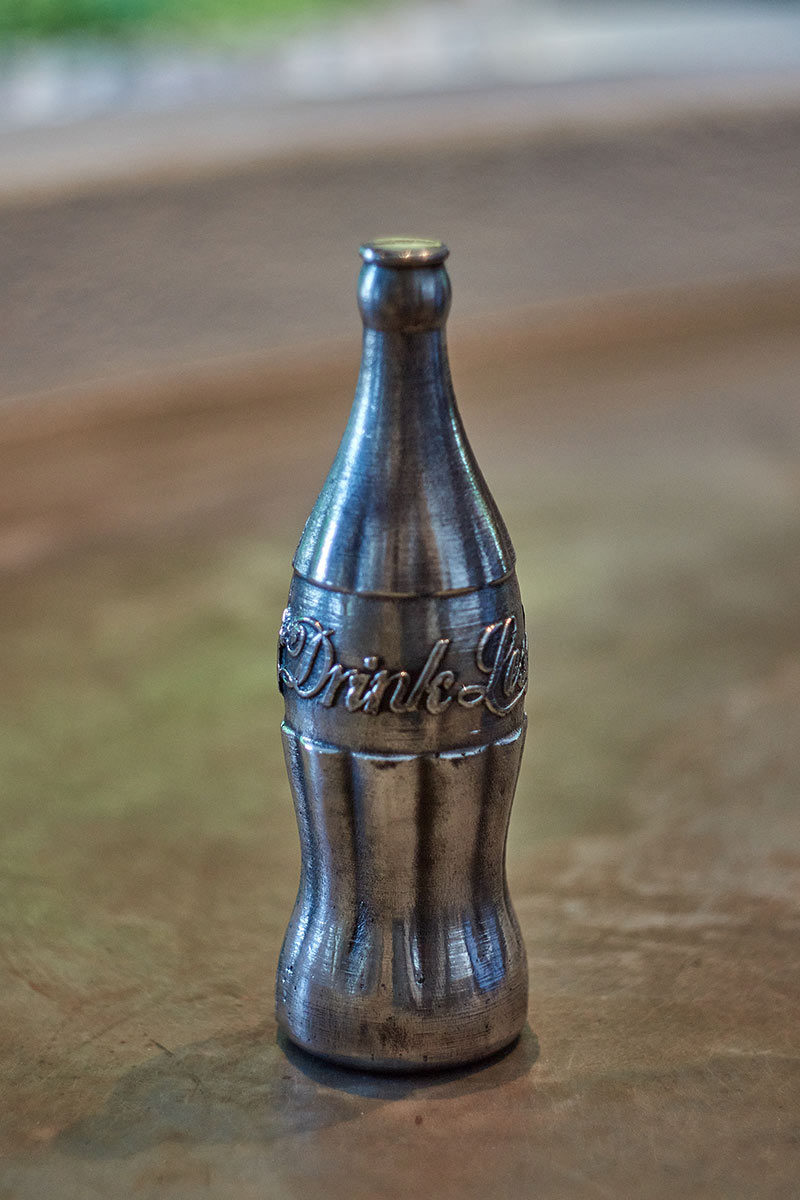 Visit the Distil Ennui Store to search for available works.

Contact us to check for availability of 'Drink Less'.