The Positive interview with Hannah Tyrell discussing 'behind the art'.
Author: Distil Ennui | Post Date: 18-05-2013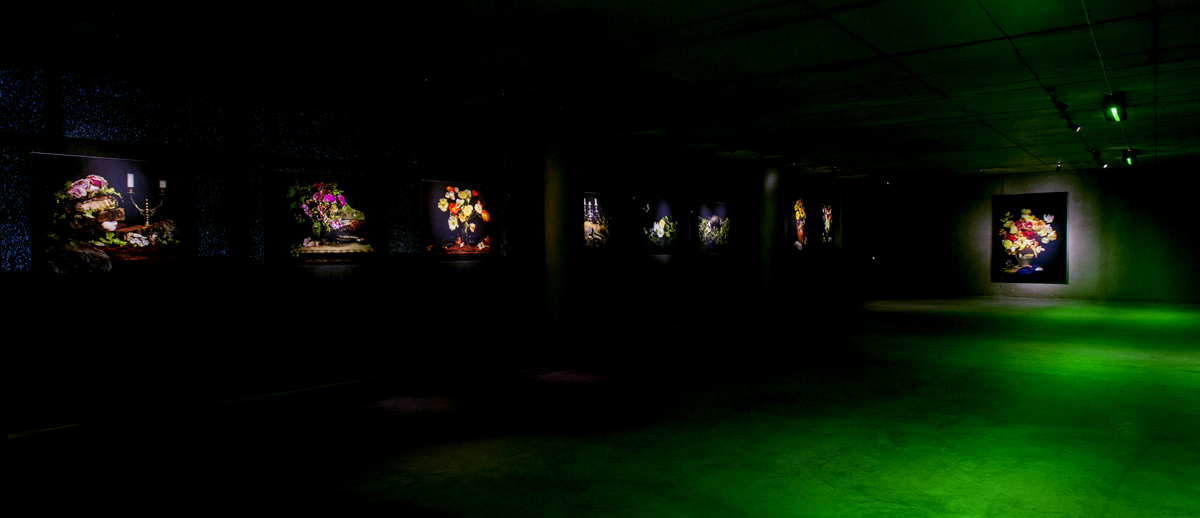 The exceptional exhibition of underwater photography entitled 'Intersection', by the well-established and skilled photographer Alexander James has caused a sensational stir in the London art scene since its opening on 25th April. The intimate exhibition of meticulously constructed and controlled photographic images showcases divinely James' expert proficiency in projecting a painterly façade onto the appearance of the image. The process for each image in the show is slightly varying, though all of the photographs are unedited. James states: "I leave the editing to be done in front of the camera". As a result the images undergo no post-production digital enhancement but instead rely upon the impeccable timing of the artist and the meticulous approach to staging the still-life compositions.
Upon entering the first room of the exhibition, one immediately feels the sublime effects of James' magnificent images. Presented principally with Glass (2012), the beautifully expressive poignancy of James' work is communicated instantly, inviting the viewer throughout the exhibition into carefully constructed realms of watery contemplation, vivid colour contrasts and captivating scientific methods which James so precisely creates. James' delicately ethereal rose and intense silky butterflies dominate the first room, radiating an absorbing luminosity.
The lighting of the show echoes the nature and composition of James' work with the images, the principal focal points, deliberately gleaming in the dusky exhibition space. James tells the Positive: "The lighting is custom made specific to the job at hand, even the lighting for the show was custom made by me – over 60 light modules are installed at 'Intersection'", all contributing to the fascinating appearance of the photographic images.
The mesmerizingly intricate compositions of both living and dead organic materials exhibited in the images of the second room more noticeably reference the Vanitas paintings of 17th and 18th century Dutch Masters. The elements of James' still life compositions range from cut flowers to luscious fruits, period ornaments to live butterflies, and are all delicately assembled beneath the surface of the water before being photographed.
While the initial theme and subject matter of the exhibition may appear perhaps to be sorrowful, upon a closer inspection the celebratory nature of the works is extremely potent. James tells the Positive: "My work is directly influenced by my personal life experiences. It is very sad to think long on my driving forces; lost love. Something we can all connect with; but I use it in a very positive and celebratory way through my work." see the article and images at - https://thepositive.com/alexander-james-intersection/