The process of making photographs in this way is so deeply connected with failure
Author: Distil Ennui | Post Date: 14-01-2022
Post Date: 13-07-2020... Updated 14/01/2022
The process of analogue photography explored with artist stating 'Fear is a darkroom; where dreams set sail in a caustic sea.'
This is one of the first negative plates from a series 'Offshore Recordings'
text from Dellasposa Gallery, August 2020.
"Throughout his practice, Alexander James Hamilton has adhered to a doctrine of 'in camera purity', eschewing digital film and post-production editing in favour of 'the caustic chemicals to which you expose these delicate strips of celluloid - all of which are unrepeatable moments in time.'Hamilton's lifelong dedication to 'in-camera purity' establishes the rare provenance for photography today. His photographic practice is a reflection of a far bigger conceptual process that is produced through his complete dedication to a renaissance studio operation. Perhaps in an effort to preserve memory and the pathos of time passing in our digital age."

Working with texts, these 8 by 10 inch analogue plates are printed each as a 20 x 16 inch unique print on fibre based silver gelatin paper. Presented in a museum archival box wrapped in Gesso paper.
>>> Thank you for reading, please lets stay connected.
>>> discover more about my work here on the journal.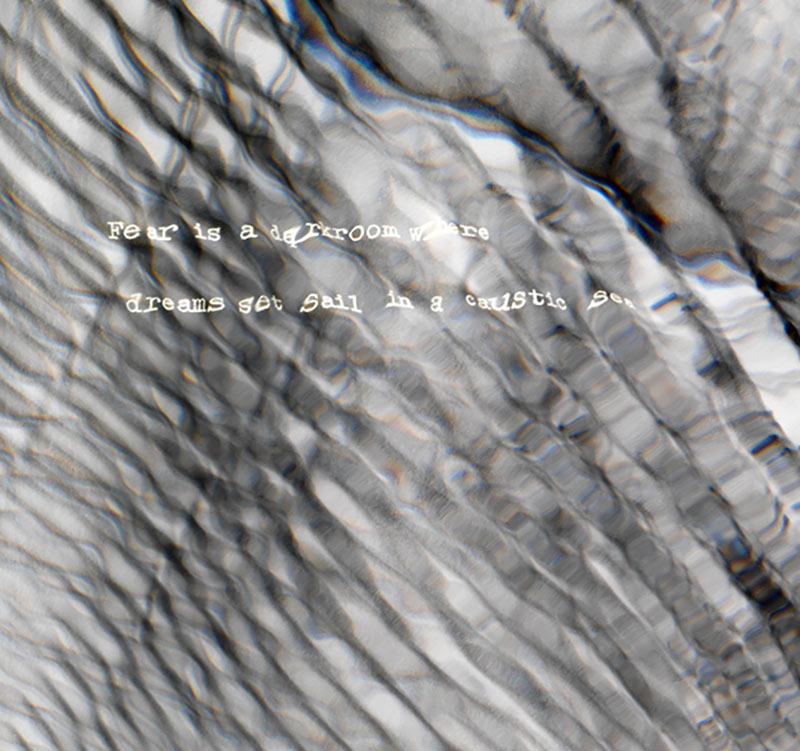 view more about film processing and darkroom processes at the studio journal.
contact us for more information - info (at) Distil Ennui . com
or register for a bi-annual studio update and lets stay connected.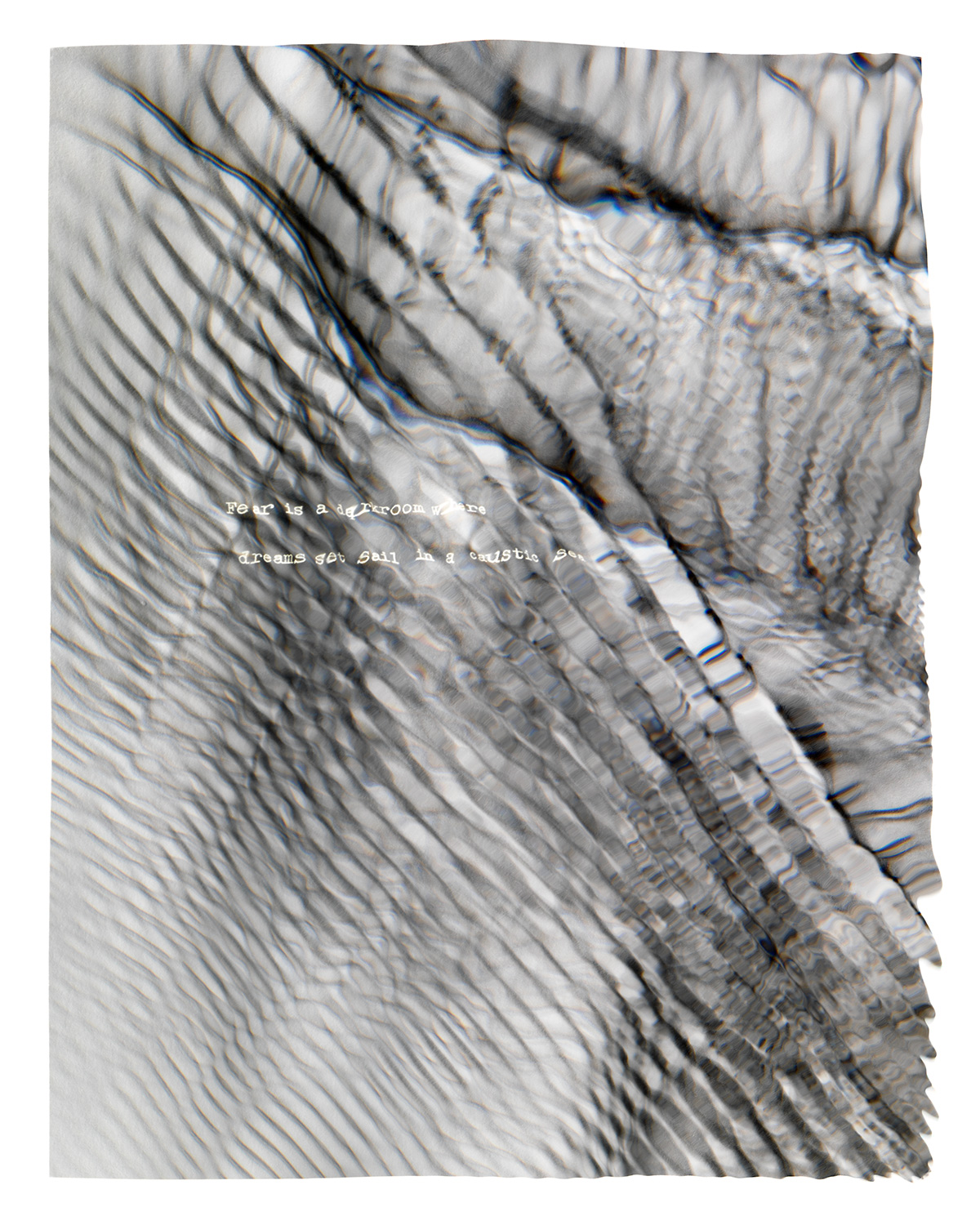 Alexander James
2009
title 'Fear is a darkroom where dreams set sail in a caustic sea'
Plate 0317
20 x 16 inch unique silver gelatin print
presented in a museum archival box wrapped in Gesso paper
£2,250 plus VAT (if applicable) & delivery