What will be the legacy left behind by the BP Oil Deepwater Horizon Ecocide catastrophe
Author: Distil Ennui | Post Date: 02-08-2010
Something that seems to have slipped under the radar is the legacy that has entered the food chain from the BP oil disaster. We are experimenting with a new series to bring about discussion for future best practice in the oil business. Fish stocks globally are at ever dwindling levels with ingested toxins on a vast scale entering the food chain and the rise of plastic pollution has entered every species all the way to the top predetaors shark and tuna; with plastic ingestion on a piece basis as well as microplastics from their preys diet.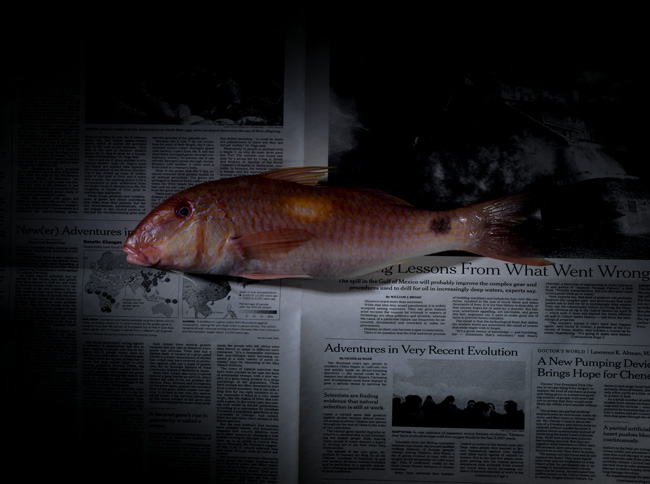 please visit the STUDIO FILM ARCHIVE to see how I explore the environment with natural interventions.
contact us for more information on available framed works - info (at) Distil Ennui . com
or register for a bi-annual studio update and lets stay connected.