Working with texts, these 8 by 10 inch analogue plates are printed each as a 20 x 16 inch unique print on fibre based silver gelatin paper. Each will be presented in a museum archival box wrapped in Gesso paper. See below for framing execution.
Alexander James, 2016
'Fear is a darkroom where dreams set sail in a caustic sea'
20 x 16" unique silver gelatin print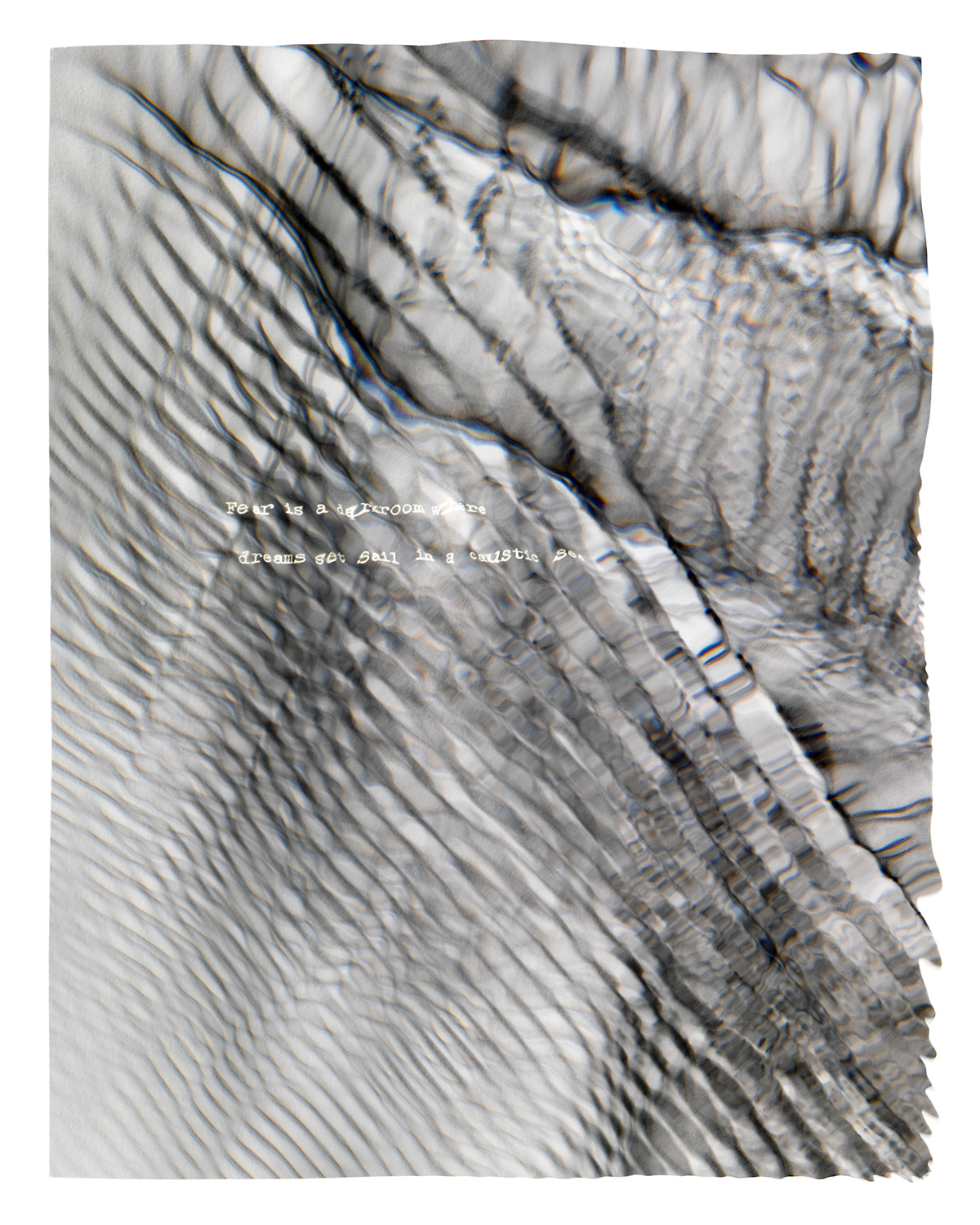 Framing execution... the design & construction is a collaboration with The Distil Ennui Studio & Mr Simon Quinn, The Frame Junkie. The print is archival reverse cut mounted to museum board with BEVA 371 lining adhesive; in front of Meridian acid-fee backing board. It is finished in American walnut with matt wax finish, behind museum glass (Anti-Reflect & Ultra-Violet protection).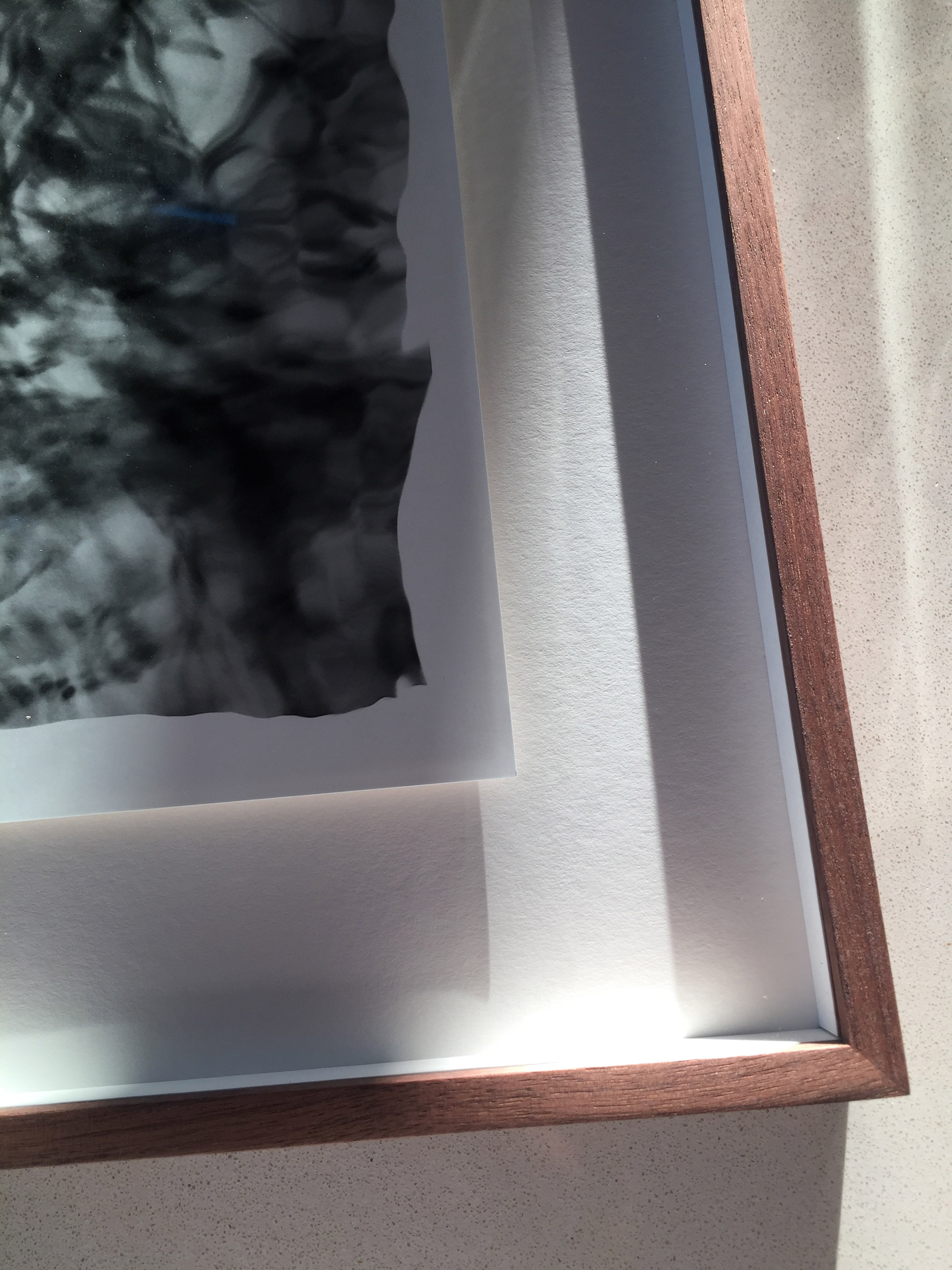 ...unframed the print is presented in a sturdy museum box wrapped in Gesso paper